Please recommend the EXCEL BI ACADEMY
Hi, it's Bartek here.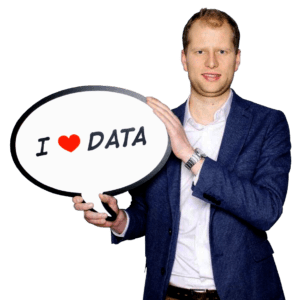 I have been running my training and blogging activity since 2010, helping analysts change their reports and careers with commitment and passion. However, the next stages of my company's development would not be possible without the readers of my blog and participants of trainings and courses – like you – who recommend me further. And thank you for that 🙂.
Hundreds of people not only acquired new skills and certificates with me, but also introduced significant changes to the reporting processes:
saved working hours by automating reporting,
improved data quality by catching errors,
built transparent data models with KPIs,
designed intuitive and interactive dashboards in Excel or Power BI.
For many people, the courses also allowed:
make better business decisions,
gain recognition and self-confidence,
get promoted or get a better paid job,
plan and better implement a professional career.
That is why I have a request for you to recommend my courses at the Excel BI Academy to your friends – by e-mail, via social media (by marking me: LinkedIn – @bartoszczapiewski or Facebook – @skuteczneraporty.pl) or in an ordinary conversation. You can use all of the following elements (videos, comics, texts, attachments) or write something from your heart. Thank you in advance 🙂.
Recommendation program
The "Recommend Excel BI Academy" program is addressed to all people interested in earning money on personal recommendations of online courses at the Excel BI Academy platforms. The program is based on direct recommendation of courses to friends – people who would never have known about the Academy without you. If an order is sent to the Academy on your recommendation, you will receive 40% of its net value!.
Principles of the program "Recommend Excel BI Academy"
Register as a referrer in the program by sending my an e-mail with your name and your idea for the recommendation to bartosz@excelbiacademy.com.
Give your friend the -10% discount code generated for you. You will receive it by e-mail within 24 hours from sending the e-mail.
Your friend places an e-mail order (bartosz@excelbiacademy.com) for the courses, providing a discount code.
After 30 days from ordering, your account will be credited with 40% of the net value of the order.
Remember that you are subject to the GDPR act and your activities must comply with the law.
Feel free to use any of the materials below to recommend the courses.
PDF for those who like presentations
Download a PDF with the New Excel Learning Curve and information about the Academy. It has 8 slides.
A video about the Excel revolution with Power Query
For those who like video, I have prepared a 2-minute animation on Power Query. Click Share in the upper right corner to download the link.
How to learn Excel? – The New Excel Learning Curve
You before the training and after the training – comics
Right click and Save As… to download the picture. Choose the one that best describes your transformation 🙂.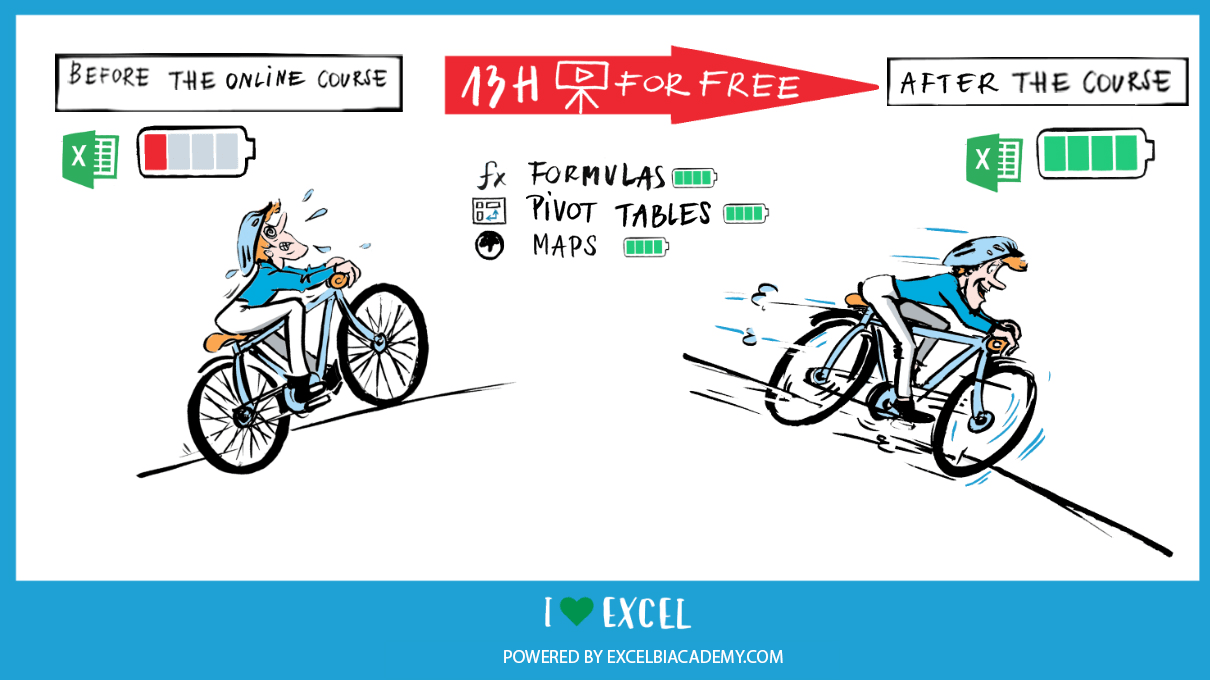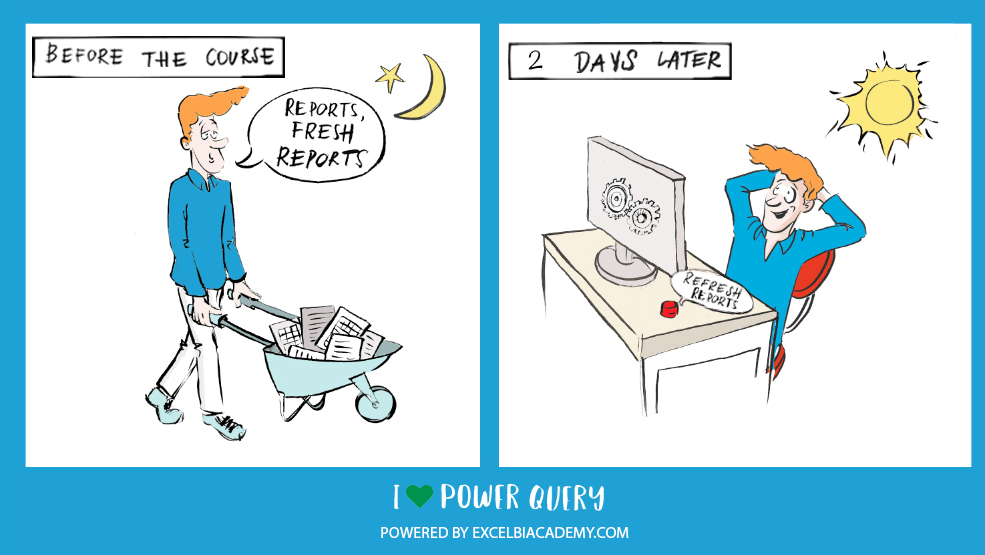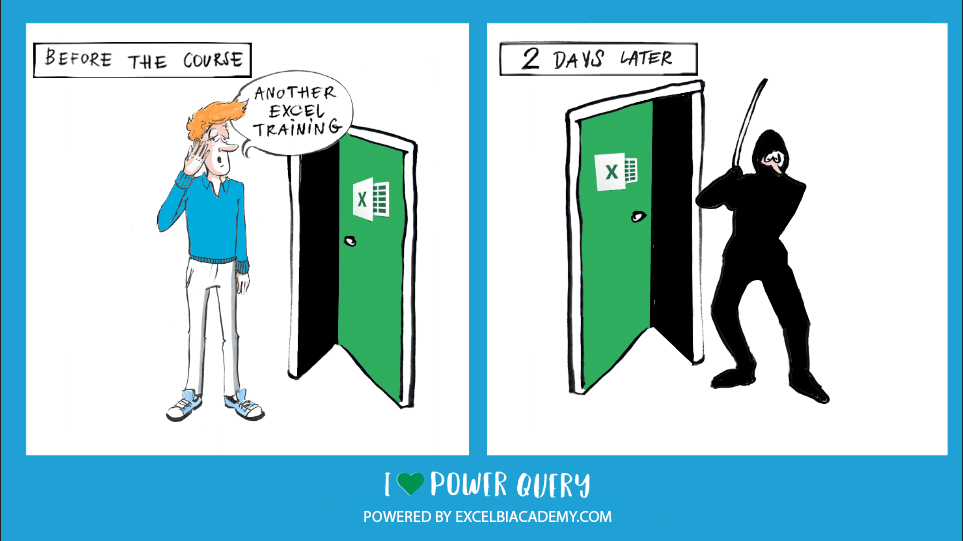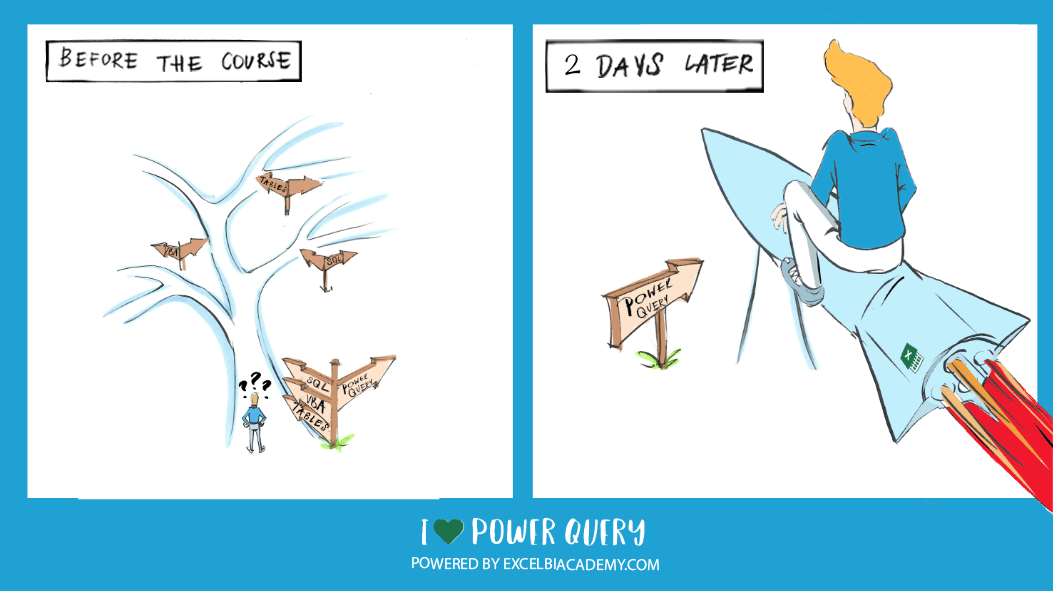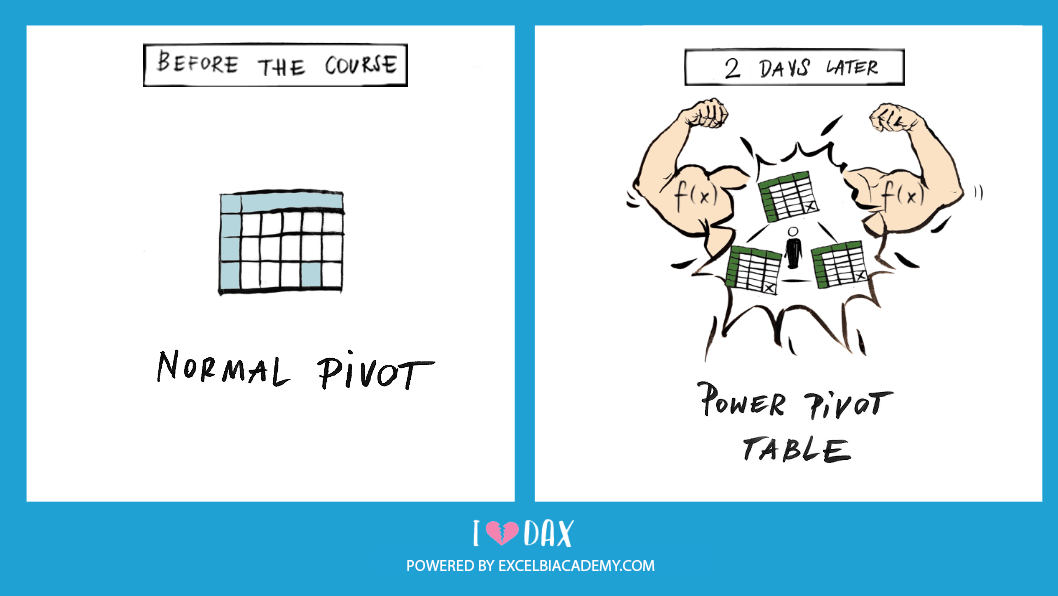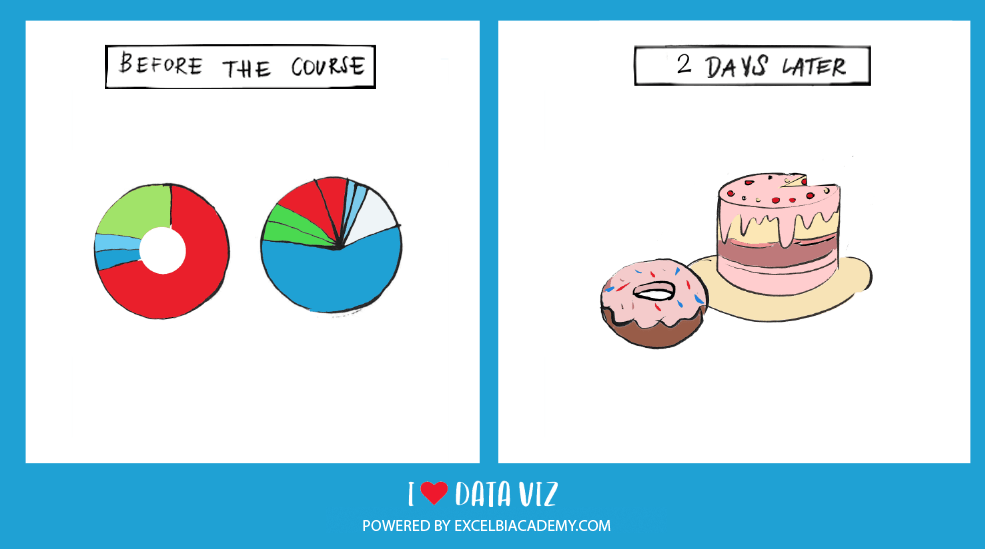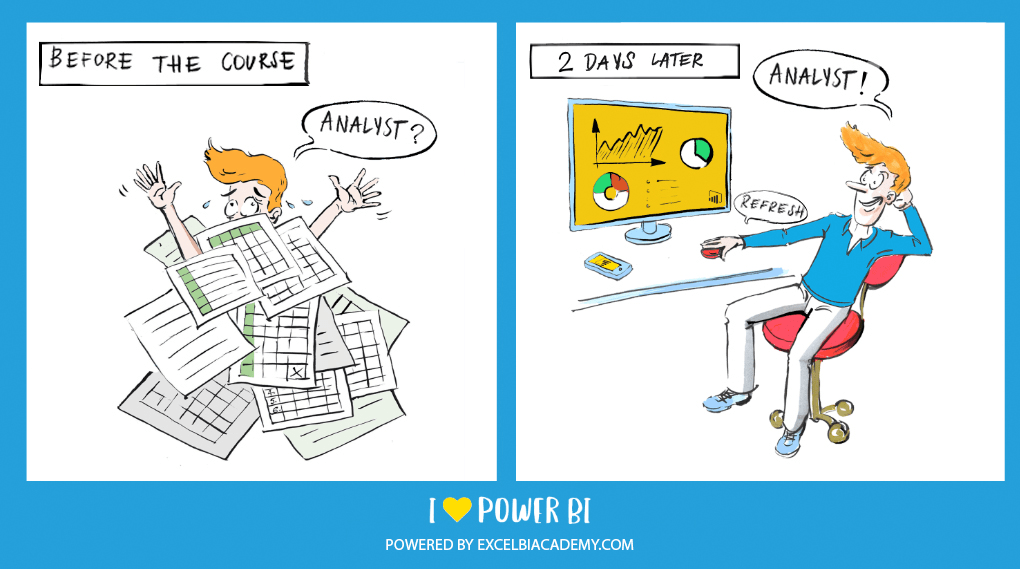 Recommendation template
Hi Friend,
I'd like to recommend two online courses from a friend of mine who started my data & dashboard revolution.
13 hours of Excel video course on formulas, pivot tables, and maps – is a must-know in the corporate world of data.
You can find it 100% free at Excel BI Academy for everyone:
https://excelbiacademy.com/13-hours-of-excel-course-for-free/
4in1 Power courses bundle for every Excel & Power BI user – is a 22-hour video course for the semi-advanced covering:
Power Query – getting and transforming data in Excel
Data model & DAX (aka Power Pivot) – advanced pivot tables with custom measures
Data visualization & dashboard design
Power BI – a new Microsoft app to deliver reports
Details: https://excelbiacademy.com/4in1-power-courses-bundle-for-every-excel-power-bi-user/
You can find a short presentation of the program here: https://excelbiacademy.com/wp-content/uploads/2021/05/How-can-you-automate-your-work-with-data-and-create-interactive-dashboards.pdf
Please watch also 2 videos:
– What is the Power Query revolution? https://excelbiacademy.com/what-is-power-query-watch-the-video-and-become-part-of-the-revolution/
– The New Excel Learning Curve: https://excelbiacademy.com/how-to-learn-excel-the-new-excel-learning-curve/
Please feel free to contact my friend Bartosz:
Bartosz Czapiewski
Excel BI Academy
+48 500 196 861
Ready-made recommendations from other participants
Bartek provides a lot of information that cannot be found in textbooks or studies. Encouraged by this course, I bought the entire package of online courses.
It is indeed a course for everyone – for beginners and advanced users of Excel.
I have been working in Excel for many years and I thought that in this matter nothing would surprise me, but I was wrong.
Participation in the course attracted me more than the series on Netflix.
The course was very professional – each function was illustrated in interesting exercises, plus a lot of useful tricks.
A great course that helped me a lot in gaining new knowledge in Excel! I am already looking forward to the next ones!
The course is very well structured. It allows you to build the basics and refresh your knowledge of Excel. Now I know why sometimes certain actions just did not work – because this tool evolved very quickly and it was time to learn it "again". Valuable knowledge. Super movies – interesting and short.
I use Excel every day, but it turned out during the course that I can use it even better. I really enjoyed the numerous tips & tricks. The lecturer shows, above all, extensive experience in the use of various functions, which translates into great examples from practice.
The course is very helpful, it refreshes long-forgotten and unused knowledge and at the same time brings a lot of new information.
Very helpful for many Excel users. I recommend highly!
The best course I have come across on the Excel online course market! The material is transparent and thoroughly explained, and the course process itself is arranged in a coherent way, allowing you to learn the basic functions and reach advanced solutions. I would highly recommend!